New Partners Signed for The Little Prince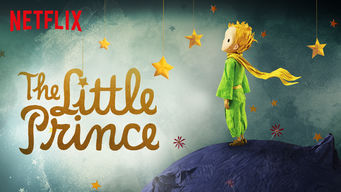 Licensing Works! and SOGEX, the global licensor for all rights in and relating to The Little Prince/Le Petit Prince, have entered into a new agreement. Under the agreement, Licensing Works! to continue to represent the brand for North America. This follows the successful execution of the 75th anniversary program for the brand.
Joining more than 150 licensees worldwide, new partners heading into 2019 include:
NETGEAR kicks off 2019 with a signature content collaboration for its Meural platform. Inclusive of classic and contemporary art packs as well as a custom interactive "story", fans can experience the brand on Meural's smart art frame, and interact with the content using gesture control, voice control, mobile app, or web. Product is available beginning in February at Meural.com.
Soxnet brings women's and children's sock sets to market, including traditional knit and digitally printed designs. Styles will be available beginning mid-February on Amazon.com.
Sack Me! launches three styles of plush security comforters based on the best-known characters in The Little Prince. Available at SackMe.com.au.
Metcolors introduces a line of framed art and decorative pillows to home décor and mass market retailers throughout 2019.
Moonlite, the best-selling storybook projector is pleased to introduce The Little Prince and The Fox and the Rose – A Story of Friendship, in an exclusive adaptation of the traditional stories combined with HD projection, sound effects, and read-a-long features. The on-shelf date is February 1, available at Target, Amazon, and other retailers.
Finn and Emma introduces a beautiful collection of socially responsible and heirloom quality infant and toddler apparel, bibs, teethers, and blankets. It will debut at Macys.com, specialty boutiques, and at FinnandEmma.com first quarter.
Pickatale, a leader in learn-to-read apps, is adding several The Little Prince titles to its collection. Product is available exclusively on its digital platform at Pickatale.com.
Golden Bell Studios reimagines The Little Prince as a new, exclusive card game.
Rizzoli, currently out with a 2019 calendar, is finalizing its 2020 calendar featuring The Little Prince.
Out of Print introduces a toddler sock four-pack based on The Little Prince. Product is available at outofprint.com and specialty retailers.
Litographs introduces new pillows and blankets joining their already broad line of unique totes, t-shirts, tattoos and scarves.
They join the list of continuing licensees, which includes Little Unicorn (swaddles and quilts), Riley Blake (fabric line and soft book kit), Running Press (light-up rose mini-kit, notecards, and journal), Socksmith (women's socks), Culturenik (boxed gift mugs, bookmarks, and prints), Cernunnos, distributed by Random House (The Little Prince Encyclopedia), Trousellier (music boxes and gifts), Vinca (earrings and necklaces), Storiarts (infant caps and baby blankets), G. Arts Design (laser-cut wood décor), Walls 360 (lift-and-place wall graphics), and Houghton Mifflin Harcourt, the master publisher.
Antoine de Saint-Exupéry wrote The Little Prince/Le Petit Prince in 1943. The story is inspired by Saint-Exupéry's own experience of being a pilot stranded in the Sahara Desert in the 1930s after a long-distance race. To date, the book has sold more than 200 million copies and has reached more than 400 million readers around the world. Millions of fans are also experiencing The Little Prince in new ways, such as visits to the theme park in France, the museum in Japan, the flagship store in Paris and even on the International Space Station. The Little Prince movie has been seen by more than 50 million viewers in theaters and on Netflix.The brand has more than 10 million Facebook followers and four million views on its official YouTube channel.