Giannis Antetokounmpo's favorite film, Coming to America (he called it "The Prince") provides the basis for the reigning NBA MVP's first themed apparel and footwear collection.
An official collaboration with Paramount Pictures, the Air Zoom Freak 1 (pictured above), along with a complementary T-shirt and cap, are embellished with animal print and rich gold accents. The garb mimics that of  Prince Akeem upon his formal entrance to the U.S. A track jacket and short complete the capsule.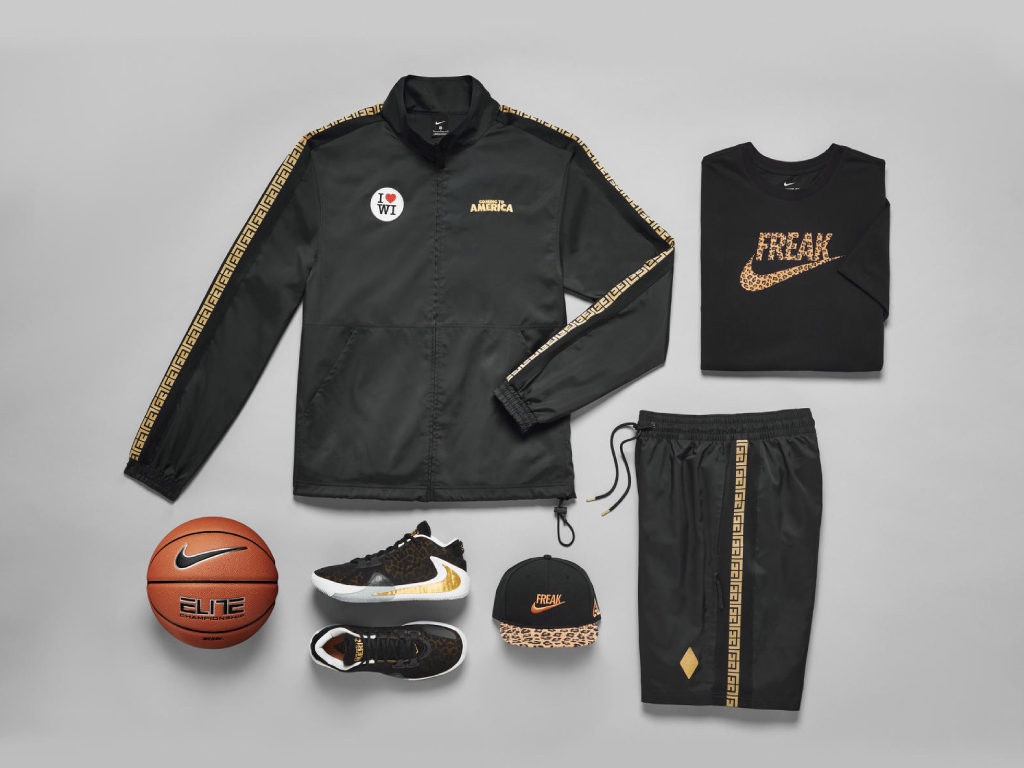 Nicknamed the Greek Freak, Antetokounmpo currently plays for the Milwaukee Bucks and is the 2019 NBA Most Valuable Player in the league.
The collection launches August 2.