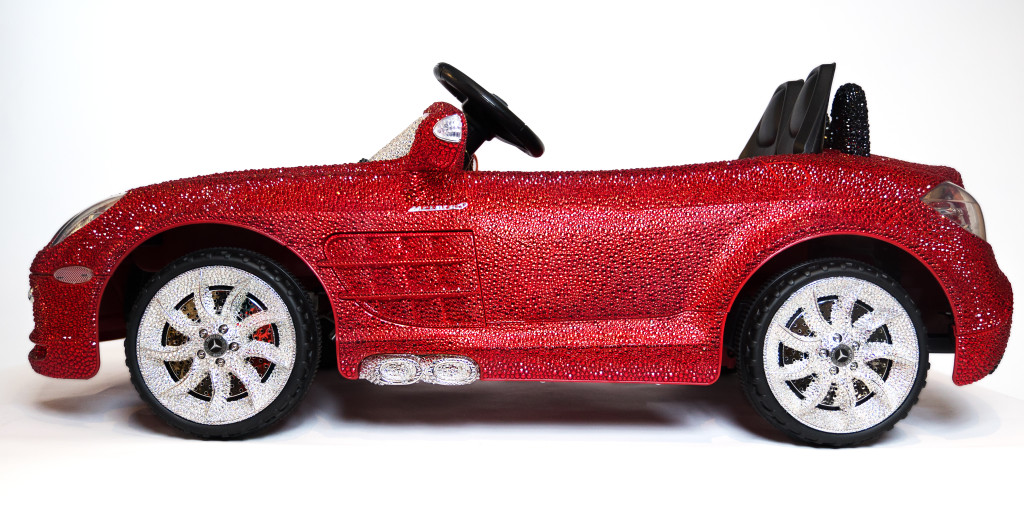 Swarovski Crystal-Encrusted Mercedes Benz Ride-On to Retail at New FAO Flagship
To celebrate the reopening of FAO Schwarz flagship store in New York City this holiday season, the retailer has partnered with Swarovski to introduce an exclusive Mercedes Benz kid-sized car adorned with more than 44,000 crystals that will retail for $25,000.
The Crystal Ninja, Kellie DeFries, along with four other master artists, put in a total of 126 hours to cover the car in crystals from Swarovski, which added nearly seven pounds to the final weight of the toy vehicle. The car will be available at the FAO flagship store this season.