MGA Entertainment Reveals (10!) New Surprises for Baby Born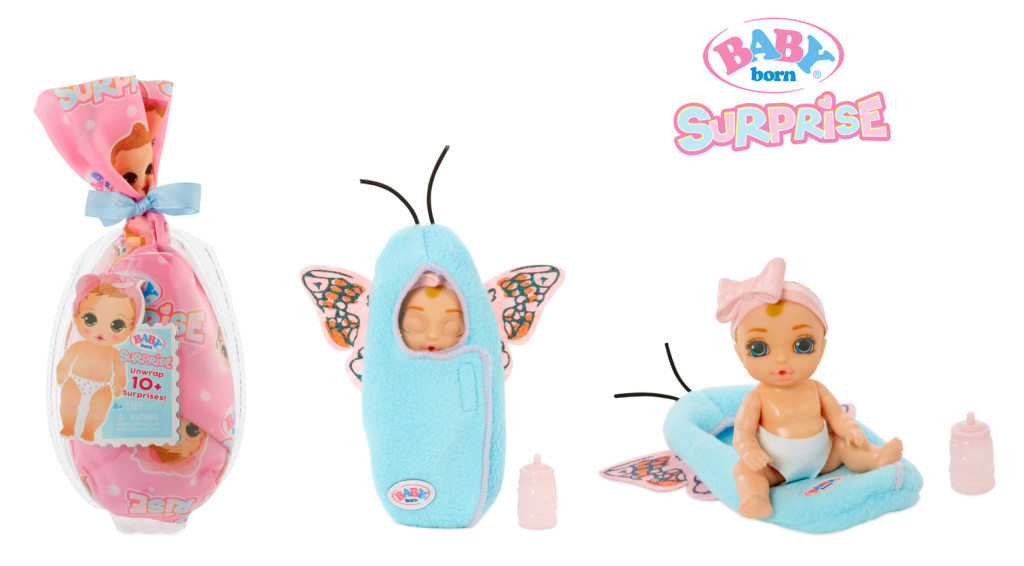 MGA Entertainment reveals a new edition to the popular Baby Born doll line for 2019: Baby Born Surprise. Baby Born Surprise will offer kids more than 10 surprises to unwrap with their doll.
Each baby doll comes wrapped in a real fabric blanket with a surprise design, such as a pink flower or a unicorn, sewn in. Once unwrapped, use water to wake baby up and reveal his/her eye color. Kids will also uncover baby's unique hairstyle, while the baby's bottle color tells if it's a boy or a girl. Feed baby water and baby pees to reveal the color-change diaper pattern. Baby's arms and legs move to sit up or lay down.
Made for ages 3 and up, Baby Born Surprise is now available at all major retailers.
CES Toys & Tech
Learning Resources Launches Coding Critters

Learning Resources reveal its newest line of coding toys for kids. The Coding Critters are interactive pets that introduce preschoolers to critical thinking, problem-solving, and other STEM skills. Each comes with a full-color 20-page storybook of coding challenges. Coding Critters include Ranger & Zip, Scamper & Sneaker, Rumble & Bumble. They are for ages 4 and up.
Coding Critters make their official debut at CES in Las Vegas January 8-11, and will be available in June 2019.