Hasbro's Baby Alive unveiled two new dolls, launching for fall, that are emotive and interactive. This includes the first talking boy doll for the line.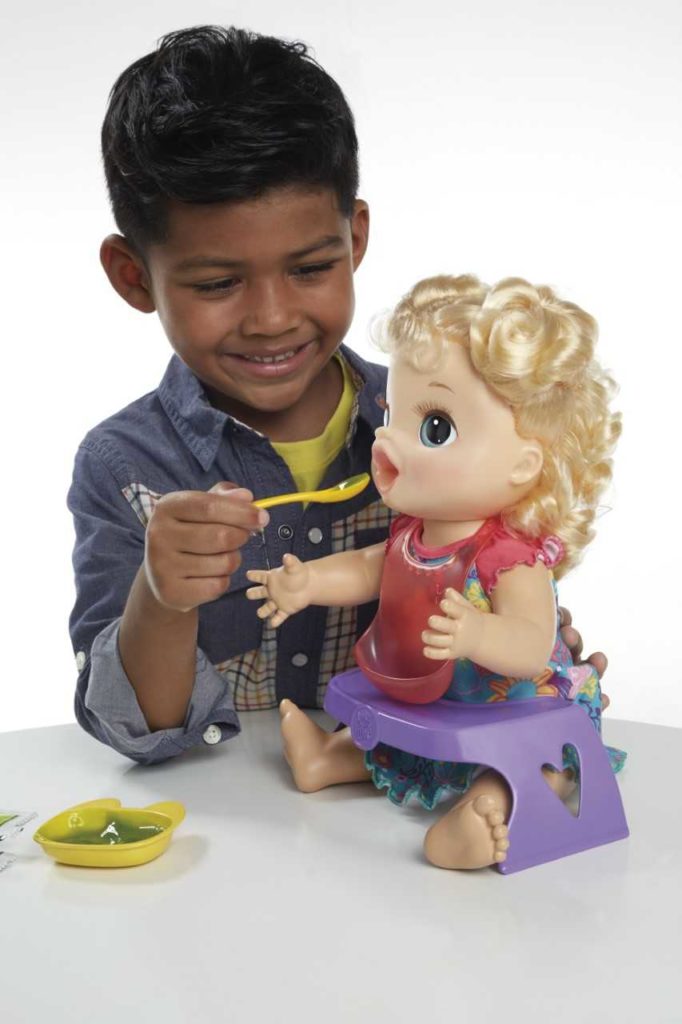 Baby Alive Happy Hungry Baby is ready for mealtime. Mix up her food and sit her at her feeding tray to feed her and listen as she says more than 50 sounds and phrases in both English and Spanish. Give baby her spoon, and she'll open wide, giggle, move, and ask for more. When she's "all done!" give her a sippy cup. Check her diaper to see if she needs a change. It will be available at most major retailers.
Baby Alive Step 'N Giggle Baby is on the move. Help these babies baby take their first steps and watch as their feet light up when they reaches a new milestone. Baby says phrases, giggles, plays sound effects, and drinks and wets. The doll is available in three hair colors, blonde, brunette and black hair and available in both genders, girl or boy. It will be available at most major toy retailers.