WowWee unveils new products and brand extensions at the North American International Toy Fair, including its debut of new interactive pets, Pixie Belles, and UNTAMED Legends, a new hero edition dragon. The company also showcases its Pinkfong Baby Shark line, a brand new play pattern for Fingerlings, and more.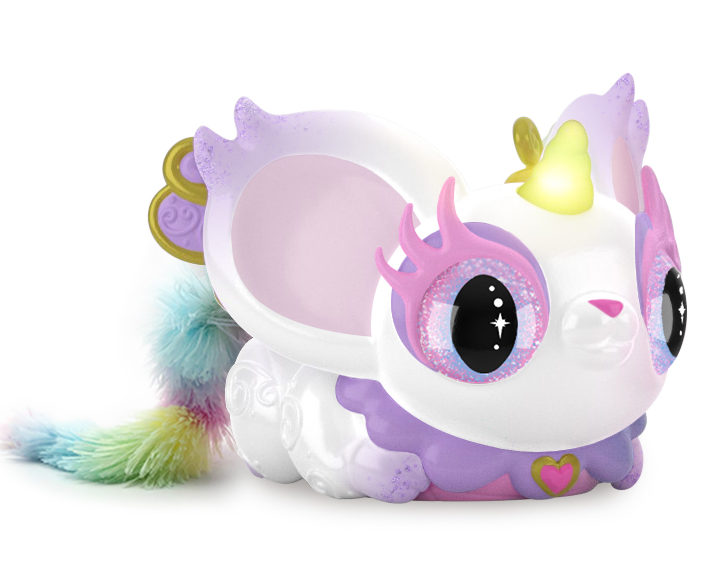 Pixie Belles are new little creatures that let you know their mood based on the color of their horn. Have a dance party with them and let them show off their six different dances. To activate spin time, talk out loud or clap your hands and watch Belles spin on demand. They also react to touch, motion, and sound, and include unique interchangeable tails that double as bracelets, keychains, and scrunchies. They launch in August.
The UNTAMED Legends Dragon (pictured) is the newest, biggest, and baddest species from the UNTAMED world. This intelligent creature feature large, wide-spanning motorized wings. It features sensors to recognize when to flap based on how you hold and guide it through the air. Wings also spring open when launched forward to attack. This dragon reacts to touch and motion, and expresses how it feels through sound and light. It launches in August.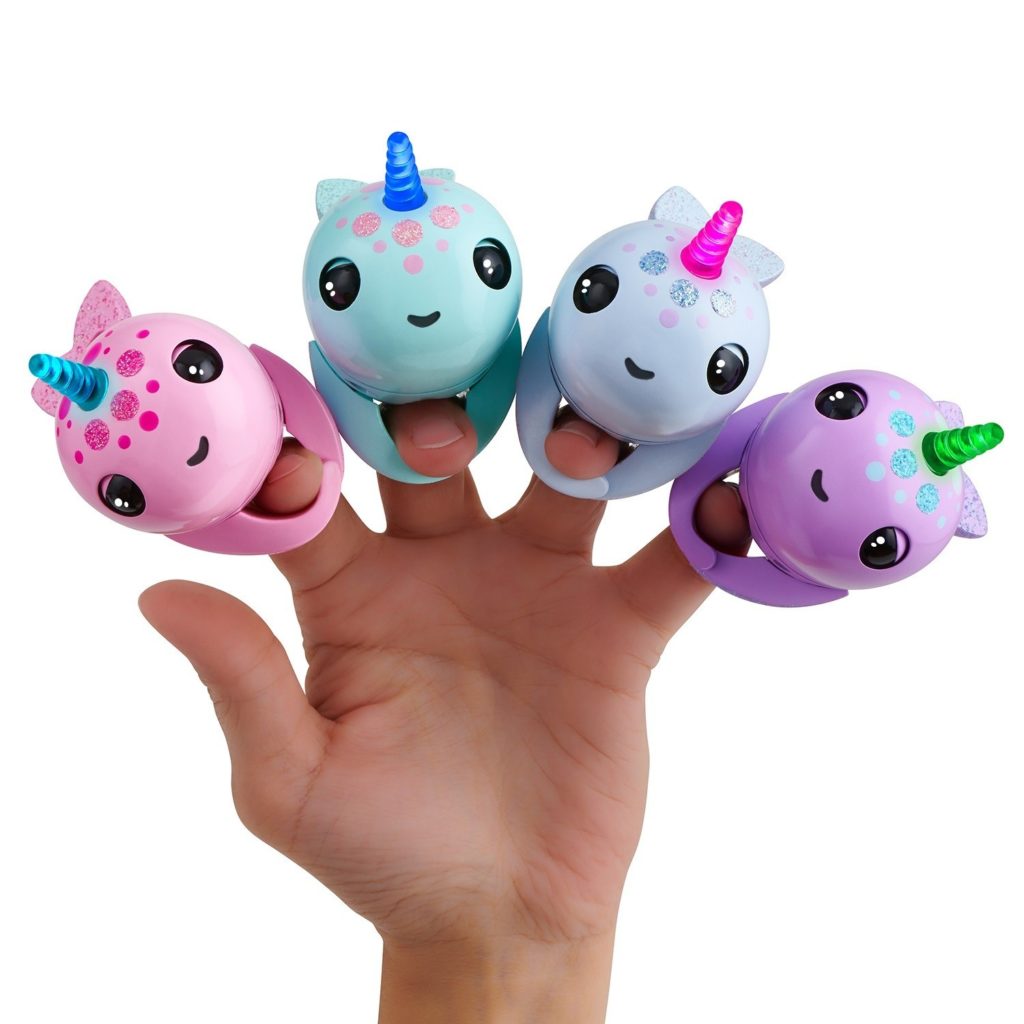 Fingerlings Narwhals, first debuted earlier this year, show off their special mood horn that lights up different colors in reaction to interactions. When you pet them, Narwhals will flap their tails and blink their eyes to tell you how they're feeling. The Narwhals will also give kisses that get bigger and louder the longer you press their faces to your cheek. They are available in March.
UNTAMED Mad Lab Minis are miniature hybrid creatures created from UNTAMED DNA. Unveil your DNA samples, extract them from the Geoslime, Biosand, or Terraclay, then classify your new creature. Mix and match their heads and bodies to create unique hybrid characters, such as a Wolfasaurus Rex or Saber-tooth Bear. UNTAMED Mad Lab Minis will also be compatible with the UNTAMED Battle ARena app. It's available this March.
Expanding the Pinkfong Baby Shark toy line, which launched in December, Baby Shark Family Singing Hand Puppets will be available this fall.