Fred Seibert likens the ongoing state of kids' entertainment to the 1992 Bruce Springsteen song, "57 Channels (And Nothin' On)."
"When Bruce first sang that song, we were all shaking our heads, and realizing how true we all thought that was as consumers," says Seibert, founder of Frederator Networks, chief creative officer of Wow! Unlimited Media, and media entrepreneur. "Now, we have millions of channels out there, and we are still complaining, 'There's nothing to watch.' 'There's nothing I want.' As our choices expand, we become much, much pickier as to what we think is acceptable for our time. Kids are no different."
Today's media landscape has opened the doors to a flood of new platforms, channels, and ways for kids to tune into their favorite characters and programs. The formula for content creators used to be fairly straight-forward, but with infinite choices to grab viewers' attention, every concept requires a from-scratch approach. Today's content creators no longer need to simply know their audience in terms of creating a storyline. They also need to know their audience in terms of the type of format and platform that works best for where and how they're watching.
How they are watching is at a quickening rate, says Joan Grasso, senior-vice president licensing, North America, family & brands, eOne, which has historically been very selective yet successful in the preschool programming its chosen to green light (Peppa Pig, PJ Masks, upcoming Ricky Zoom). "With the proliferation of multiple content platforms and mobile devices, which are all accessible to young children these days, we're finding generally that families are consuming content at a much faster rate, and we're competing for attention against a vast number of other shows," she says. "A commitment to producing fresh content, therefore, is paramount to maintaining popularity."
Adds Rich Magallanes, senior vice-president, development and production, Funrise (Rainbow Butterfly Unicorn Kitty), "There's an immediacy to grab kid's attention and then to hold it, nurture it, and grow it with them. It's exciting because we are being forced to think and re-think of new ways to make something fun and exciting. Kids want to go on a fun ride and venture into new territory – this can come in the form of a new look, interesting designs, diverse characters, and/or overall fantastical world-building. The approach is the most precious and significant step. It's really the seed of the idea and how it grows from there. If the seed is bad, the crop will turn. If good, it's unlimited potential. The farming is a whole other process."
The Long and Short of It
While shorter isn't always better, short-form content is proving to lend itself perfectly to the digital era and today's always on (the go) viewers. Short-form is now servicing brand owners and content creators in a multitude of manners.
"Short-form content, if launched before the series, helps to gain awareness as well as set up the narrative for the linear series," says Pete Yoder, vice-president, Cartoon Network Enterprises (CNE), North America. "We've found that using short-form content in conjunction with our linear series helps to tell a more robust storyline to our fans."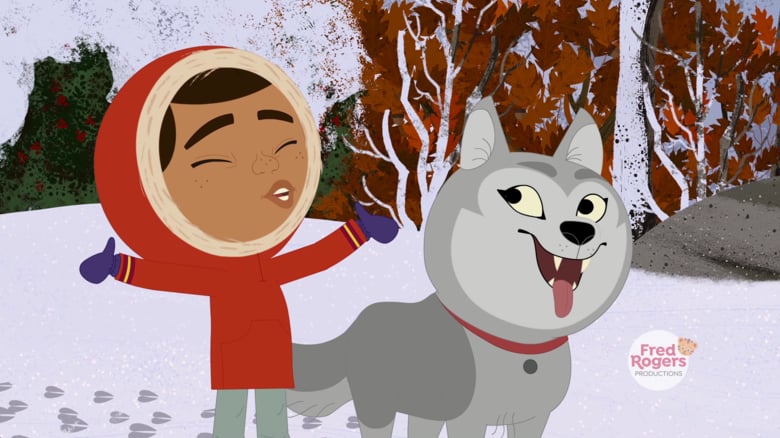 Last year, Fred Rogers Productions launched its first mobile-first series, Through The Woods, on Houghton Mifflin Harcourt's app, Curious World. The Emmy-winning series featured three-minute episodes with a nature-driven message. "A small order of short-form videos can be a great way to pilot an idea for a show since the financial need is not as large," says Ellen Doherty, executive in charge of production, Fred Rogers Productions. "Creatively, you get to develop your characters and stories. Then you can test their appeal 'in the wild' on services like YouTube and Curious World. It's like a really big focus group."
One Animation is another company whose experimentation with different formats has paid off. The company started with snackable one-minute shorts before moving to seven-minute episodes, then 22-minute specials and a mobile game for OddBods, its non-dialogue preschool series. "Each format has a very specific platform in mind," says Sashim Parmanand, CEO, One Animation. "This strategy has been paying great dividends; our broadcast footprint expanded by 70 percent [in 2018] to 60 broadcasters, SVOD/VOD, and OTT platforms, whilst our YouTube views have exceeded seven billion to date."
For established brands, short-form can serve as another means to bolster characters and storylines. Wildbrain, for instance, has become a go-to partner for many to develop shorts and manage their brands' YouTube channels, from classics such as King Features Syndicate's Popeye to toy brands such as Just Play's Hairdorables and RedwoodVentures' Smooshy Mushy.
For Mattel, YouTube has been a powerful tool to hone its brands' messaging, such as in the Barbie Vlogs series.
"We have established a consistent girl empowerment message for Barbie that resonates with kids, but also allows parents to understand the purpose of the brand," says Lisa McKnight, senior vice-president and general manager of Barbie. "The No. 1 request we hear from kids is that they want to talk with Barbie, so when you combine that with the fact that we are the No. 1 girls brand on YouTube, we have a powerful platform to showcase empowering stories in a relatable way through their favorite character. Barbie Vlogger showcases teachable moments that highlight Barbie as a relatable role model and shatters the brand's dated image by tackling topics such as 'Sorry Reflex' and 'Feeling Blue.'"
Moreover, short-form content is no longer just a supplement to traditional linear programming but stand-alone programming that garners sometimes even more of an audience all on its own. Look no further for this than the success of today's rising social influencers. Cross-platform children's media company pocket.watch, for example, worked with leading YouTube channel Ryan ToysReview, to launch the Ryan's World consumer product program that's garnered more than 40 partners. The toy line, which launched exclusively at Walmart last fall, went on to be named to multiple holiday toy lists for 2018.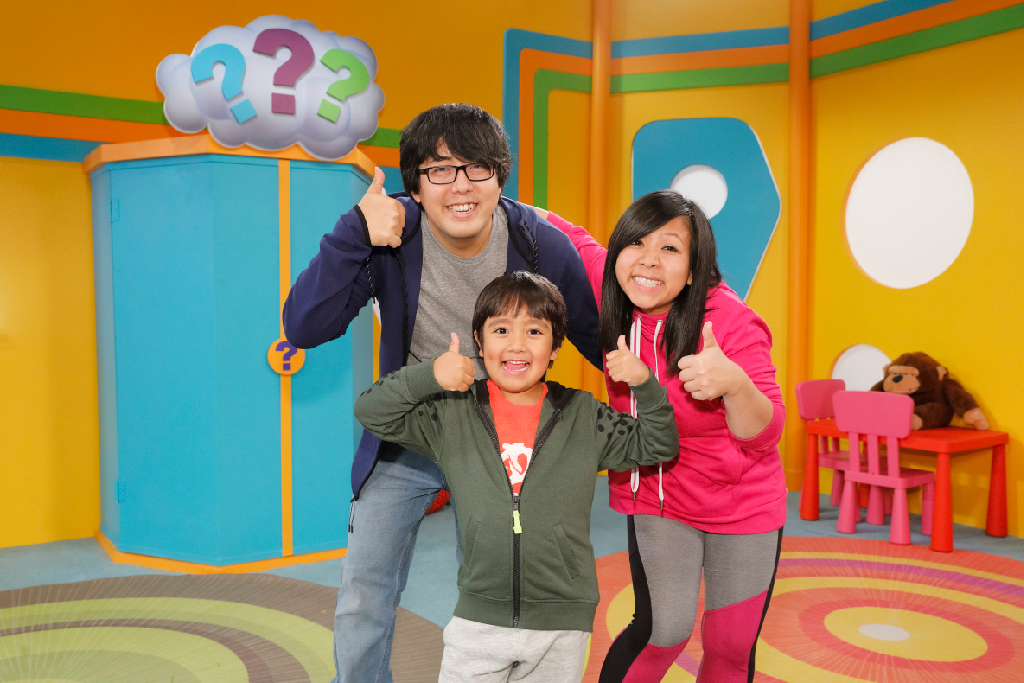 "I think the variety and flexibility in length and format as well as total creative freedom offered by the platform is very exciting and appealing," says Stone Newman, CRO of pocket.watch. "Brands can launch digitally first especially when associated with some of the largest YouTube creators on the planet."
Opportunities in Edutainment
As more parents and kids turn to YouTube, one area that continues to grow no matter the platform is edutainment. Sesame, which celebrates its 50th anniversary this year, perfectly illustrates this idea—no matter the platform or channel it's on.
Today, some of the most subscribed to kids' channels on YouTube are those with an educational bend. As of the writing of this article, the Indian edutainment company ChuChu TV's family of channels has more than 33 million subscribers with more than 21 billion views (the company signed Moose Toys as its global toy partner last fall), while Cocomelon—Nursery Rhymes (formerly ABCkidTV) topped Tubular Labs monthly charts for November and December 2018, amassing 34.5 million subscribers. To put that into perspective, Ryan ToysReview had just under 18 million subscribers as of late January.
YouTube itself is also investing more heavily in this segment, reporting last fall a $20 million investment into YouTube Learning, an initiative that supplies grants and promotes creators and organizations making education-focused content on YouTube.
Creative Freedom?
While cord-cutting has given viewers more control over their content, it's also given content creators more freedom over the lengths and types of content they create.
Perhaps most indicative of this is where the largest names in kids' programming are choosing to create. Chris Nee (creator and executive producer of Doc McStuffins and executive producer of Vampirina), for example, announced an exclusive multi-year overall deal with Netflix to write and produce new animated and live action series for preschool and all audiences. Of the deal, Nee was quoted, "The beauty of Netflix is that they don't define me by what I've done in the past, but by who they think I can be in the future. I love that they don't believe in boxes but rather encourage creators to dream big and swing for the fences creatively."
Likewise, pocket.watch has teamed up with cartoon creator Butch Hartman (Fairly Oddparents) to develop three series. The former president of Nickelodeon Entertainment, Albie Hecht also serves as chief creative officer.
Seibert attributes these changes for content creators, however, less to the flexible formatting and more so to the ability to think differently about the audiences for whom they are creating. Seibert likens it to how animation transformed when The Simpsons debuted in 1989 on Fox— which to many felt like Fox offered more creative freedom than other networks, followed by programs such as MTV's Beavis and Butt-head, and Nickelodeon's Rugrats and Ren & Stimpy.
"Every one of those creators felt less shackled, and any creators in animations that has ever come before them, because they were on a different platform and they were thinking about the audience differently," he says. "From theatrical to broadcast to cable to YouTube to streaming, every one of those technological advances changed the audience composition, and it changes the audience expectation. You find yourself in an environment that allows you to think about that audience in a more focused way, and that leads to incredible creative breakthroughs for creative people."