These toys are the stuff of nightmares, and that's the point. While the horror genre has never ceased, the remaking of classic horror films and new interpretations of ghosts, vampires, ghouls, and zombies feeds into the rise of these new scare-approved toys.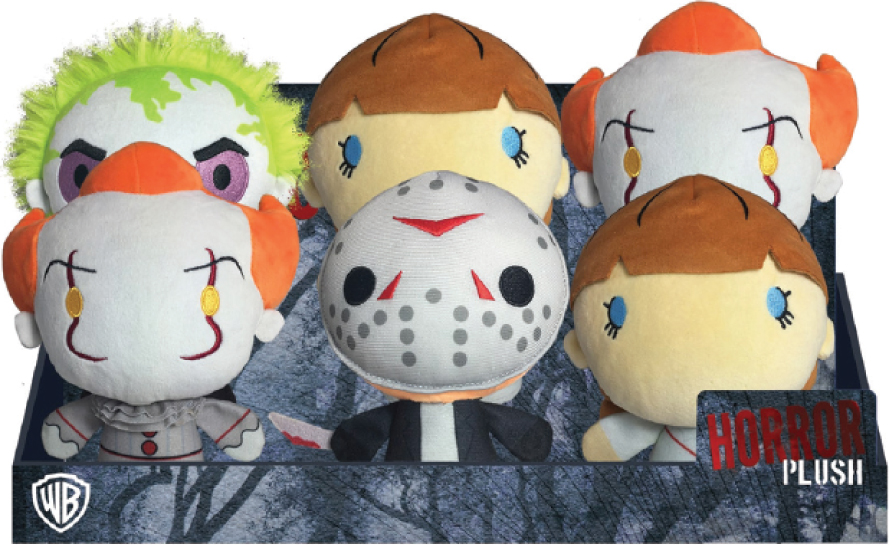 YUME
YuMe's Chibi plush line can make even horror's most famous figure look cute, and perhaps a little less terrifying. The line features characters from films ranging from IT to Annabelle, Beettlejuice, and Friday the 13th. Some characters also come with their signature weapons attached, such as Jason's signature machete (pictured front center).
NECA TOYS
NECA Toys unveiled Toony Terrors, a new set of six-inch action figures based on horror icons. Styled after Saturday morning cartoons, the four-figure assortment contains Freddy Krueger from A Nightmare on Elm Street, Jason Voorhees from Friday the 13th, and both versions of Pennywise from IT (2017) film and the 1990 miniseries Stephen King's IT (pictured).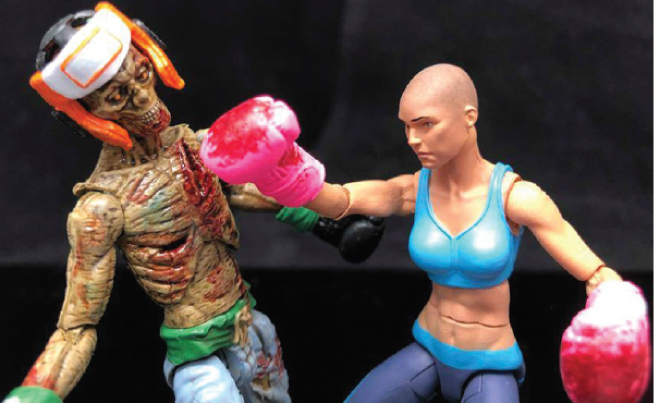 Boss Fight Studio
Boss Fight Studio's next collection of Vitruvian H.A.C.K.S. is getting the undead treatment in Series Z. The figures will feature tooling similar to those seen in the Zombie Labs line, but given the Vitruvian H.A.C.K.S. treatment. Figures can be pulled apart at specific joints and reassembled into countless different combinations.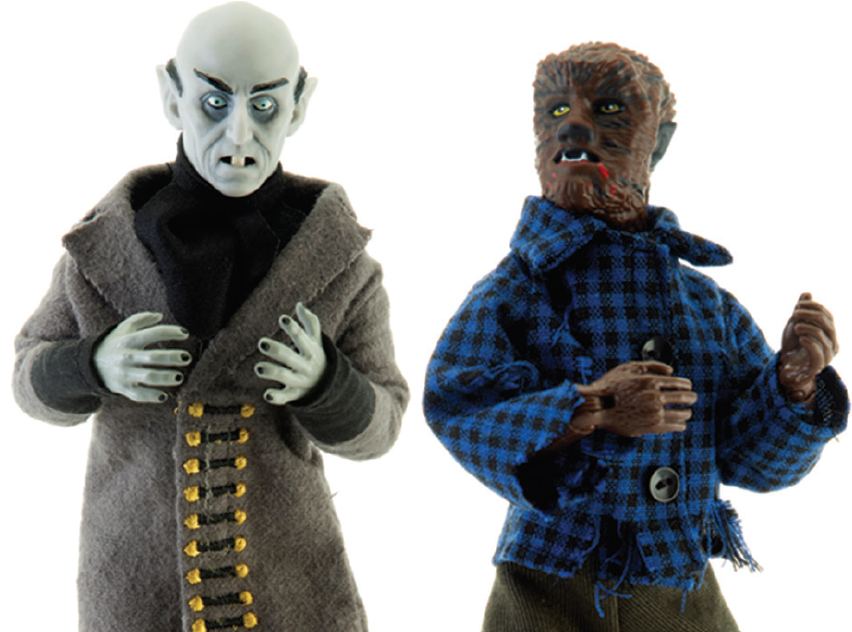 MEGO
MEGO brings to life some of the most iconic horror characters of film in wave five of its horror line, including Freddy Krueger, Nosferatu (pictured), Frankenstein, and more as retro-stylized eight-inch action figures. Each horror figure features 14 points of articulation and real cloth clothing. They are packaged on blister cards with classic artwork from the films.
Factory Entertainment
People love to dress up their pets, and that's exactly the idea behind Factory Entertainment's toy line, PAWZPLAY (plush pets that cosplay). The line will expand with new characters inspired by Universal Monsters' Frankenstein and The Bride of Frankenstein later this year.

USAopoly
In Monopoly IT, players can immerse themselves in the horror that fills the town of Derry in this inspired rendition of Monopoly. It features custom Losers Club currency and tokens sculpted after significant items from IT. As one of six tokens, travel around locations found in the town of Derry to defeat your opponents.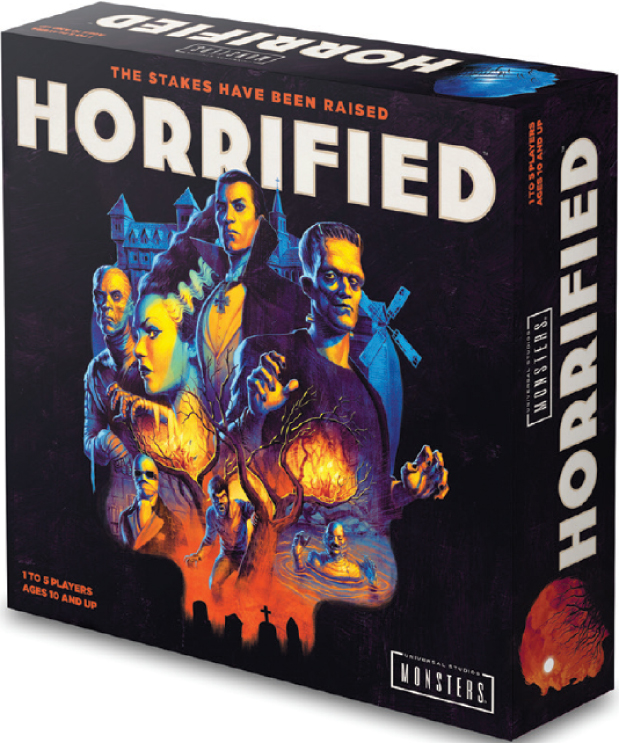 Ravensburger
Ravensburger's upcoming board game Horrified pits players up against Universal Monsters. The one- to five-player game, launching this August, comes with
high-quality sculpted miniatures of Frankenstein, the Bride of Frankenstein, the Wolf Man, the Mummy, the Invisible Man, and the Creature from the Black Lagoon. With the Universal Monsters terrorizing a village, it's up to players to work together to take them down and save the day.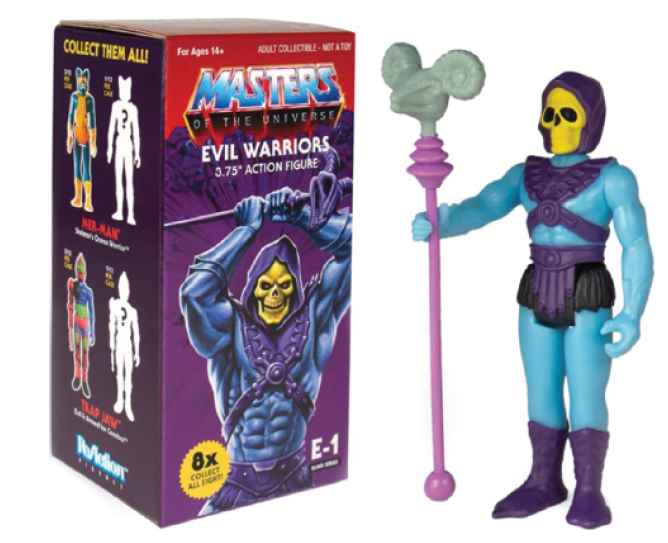 Super 7
Super 7's The Masters of the Universe Snake Mountain 3.75-inch ReAction figures come packaged as blind boxes. New cartoon-accurate versions of the characters include Skeletor, Merman, Trap Jaw, and Beastman and chase figures such as Skeletor—Midnight (black), Beastman—Ghost (translucent orange), Trap Jaw—Metallic (glow in the dark), and Merman—Invisible.