Toy Vet Søren Laursen Named Executive Director, Mattel
Mattel's Søren T. Laursen has been appointed executive director. A veteran toy industry executive of more than 25 years at The LEGO Group with extensive global business experience, Laursen will help accelerate key aspects of Mattel's growth strategy in Europe, including business planning, product and market development, commercial execution, regional partnerships and retail collaborations.
Laursen brings significant global commercial toy experience to Mattel, with deep expertise in developing strong brand franchises supported by compelling media, digital and technology activations. He most recently served as CEO of TOP-TOY Holding, the largest retailer of toys and children's products in the Nordic region, operating approximately 300 retail locations across Denmark, Finland, Iceland, Norway and Sweden, along with multiple stores in Germany. Prior to that, Laursen held a variety of senior leadership roles with The LEGO Group for more than 25 years. Laursen served as president of LEGO Systems, in 2004–2016 and held a variety of senior leadership roles overseeing various international markets, including Europe and Asia/Pacific. Laursen serves as an advisor to The Toy Association, where he also served as a member of the association's board of directors in 2004–2014, and as chairman in 2012–2014.
While in this part-time role, Laursen will continue to serve as a member of Mattel's Board of Directors. He will no longer serve as a member of the Mattel Board's Governance and Social Responsibility Committee, to ensure its continuing independence.
Disney Restructures Media Networks Business Ahead of 21st Century Fox Acquisition
Ahead of its pending acquisition of 21st Century Fox, The Walt Disney Co. will restructure its Media Networks segment, conditional upon closing of the 21st Century Fox transaction. Under the new structure, several 21st Century Fox executives are anticipated to assume leadership roles at Disney.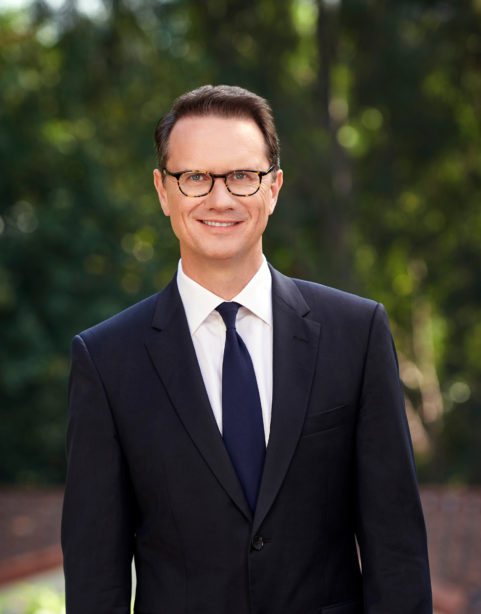 Executives will include Peter Rice as chairman of Walt Disney Television and co-chair of Disney Media Networks; Dana Walden as chairman of Disney Television Studios and ABC Entertainment; John Landgraf as chairman of FX Networks and FX Productions; and Gary Knell as chairman of National Geographic Partners.
Rice, currently president of 21st Century Fox and chairman and CEO of Fox Networks Group, will report directly to Robert A. Iger, chairman and CEO of The Walt Disney Company. The new organization under Rice will include ABC Television Network, ABC Studios, the ABC Owned Television Stations Group, Disney Channels, Freeform, Twentieth Century Fox Television, FX Networks and FX Productions, Fox 21 Television Studios, and the National Geographic channels.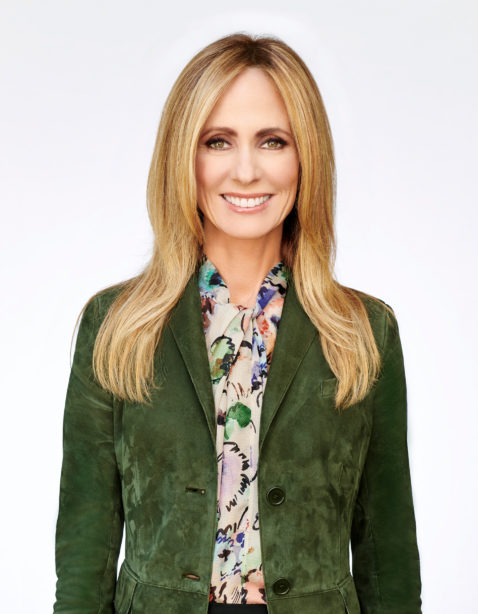 Walden's portfolio will include Twentieth Century Fox Television and Fox 21 Television Studios, as well as ABC Entertainment, ABC Studios, Freeform, and the ABC Owned Television Stations Group. Ms. Walden is currently Chairman and Chief Executive Officer of Fox Television Group.
Ben Sherwood, co-chair of Disney Media Networks and president of Disney ABC Television Group, will remain in his current role during the transition period until the acquisition closes.
Disney's acquisition of 21st Century Fox received formal approval from shareholders of both companies, and Disney and 21st Century Fox entered into a consent decree with the U.S. Department of Justice that allows the acquisition to proceed, while requiring the sale of the Fox Sports Regional Networks. The transaction is subject to a number of non-U.S. merger and other regulatory reviews.
ZURU CEO Wins EY Entrepreneur of The Year Award
ZURU CEO Nick Mowbray received the 2018 New Zealand EY Entrepreneur of The Year Award. Mowbray will represent New Zealand at the 2019 EY World Entrepreneur of The Year awards in Monte Carlo next year. Mowbray was also honored with the New Zealand Young Entrepreneur of The Year award, the first time that a young entrepreneur received both accolades.
The EY Entrepreneur of the Year is one of the world's top business awards taking place in 145 cities in more than 60 countries. More than 1,500 business people in Australia and New Zealand have been recognized throughout the program since 2001.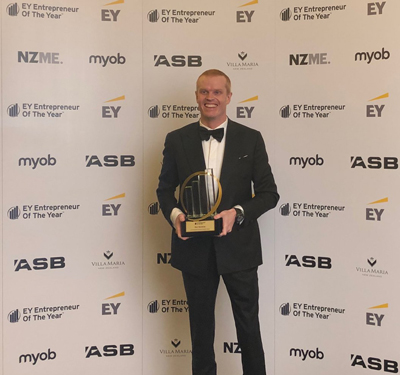 ZURU, which was founded by Mowbray and his two siblings, Anna and Mat, is now a $500+ million company. The company is has a diverse employee base of 5,000 people across 18 offices, producing 500,000 toys a day and distributing to most major retailers in more than 120 countries. Its brands include Bunch O Balloons, X-Shot, Robo Alive, Smashers, 5 Surprise, and Metal Machines.
ZURU's growth in the U.S. is on a consistent upward trajectory, and is currently the No. 8 top toy manufacture based on retail sales. This is a 29 percent increase in 2018 over 2017, up from No. 13 in 2017.
ZURU has also reached global partnerships with leading entertainment properties, including Nickelodeon, Disney, Universal Studios and DreamWorks in addition to building its own global brands.
Aside from ZURU, Nick is also branching further afield into other business ventures. He is working on creating a number of digitally driven challenger brands in the baby, pet and femcare sectors. The first of which, Rascal and Friends Nappies is expected to hit the $100 million revenue mark next year and is launching in many retailers worldwide. In the pipeline for ZURU in the coming year is a range of new toys and brands, plus plans to expand production into Vietnam.