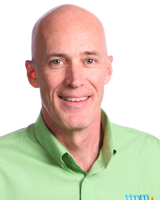 If your company does business in the toy industry and is not yet a member of the Toy Association, now is a good time to join. As of this writing, President Trump instituted more tariffs on goods manufactured in China that will raise prices as much as 25 percent—including toys.
Not the news anyone wants to hear as the industry gears up for the all-important holiday selling season. The toy industry was able to avoid the impact of tariffs last year as most products were already manufactured and prices were already set. Hopefully a fair resolution for all concerned will be reached and the 25 percent increase will not become a reality. Concurrently, the New York State Legislature is considering new legislation that would adversely affect toy companies selling products in the state. The law proposes a costly chemical disclosure and restriction program not based on specific scientific or safety criteria. If passed, many companies may reconsider selling their products in New York State because of the excessive cost and infeasibility of the new requirements, according to the Toy Association.
As we head to ASTRA Marketplace & Academy and Licensing Expo  this month, I can't help but think of how small and mid-sized enterprises (SMEs) are the companies that will feel these effects the most.
The association advocates on behalf of all companies doing business in the toy industry and is keeping its members up to date on both issues. Working locally on the state level as well as the national level, the organization ensures toy manufacturers' ability to sell their products are not limited due to unnecessary or restrictive laws. As toy manufacturers concentrate on manufacturing new and innovative toys to keep children engaged and retailers focus on selling these toys, the Toy Association is doing its part behind the scenes to ensure that the playing field stays as level as possible—on the state and the national level—for all those involved in the making, selling, and promotion of toys.
That said, there is still a lot of good to focus on in this month's issue, such as how toymakers are adjusting their CSRs to match consumer demands for sustainable products or how food brands are tapping back into toy aisles. While Design Edge's Matt Nuccio offers advice for designing the perfect package for goods at retail, Women in Toys' Janice Ross also offers some great insight via Kickstarter on how to successfully launch your next great idea.
We hope you enjoy our June issue and be sure to tune into our ongoing coverage for more of the latest news on toys and family entertainment.