TCG Toys expands its art-themed puzzle collection to include works from pop artists Nelson De La Nuez and Charles Fazzino and photographer Anne Geddes.
The new puzzles will be part of the company's Sure-Lox range. The latest introductions will be available at retail nationwide this fall.
"It is a rare opportunity to get to work with such amazing artists and photographer to transform some of their signature works into puzzles for consumers to enjoy and appreciate up-close in their homes," said Kelly Elwood, vice-president of marketing and licensing for TCG Toys. "We are delighted to be the connection between these acclaimed artists and the public so more people will be exposed to art across a range of genres."
De La Nuez, known as the "King of Pop Art", is one of the world's most collected pop artists today. De La Nuez is recognized for his distinctive, trademarked "Art on the Edge" style. TCG Toys' debut assortment will include a range of 1,000-piece jigsaw puzzles showcasing some of De La Nuez's most-recognized works, including the "Oh…Pool Boy!" illustration of a blonde-haired woman looking out from the canvas.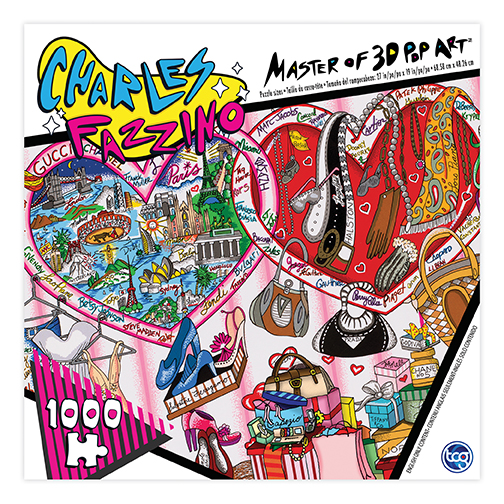 Fazzino, aka the "Master of 3D Pop Art", is known for his bright, whimsical and detailed works, all of which are created in his signature 3-D pop art style. His artwork incorporates influence from urban landscapes, sporting events, popular culture, and modern celebrities. The new puzzle collection will include both 300- and 1000-piece puzzles along with a 300-piece poster-size puzzle.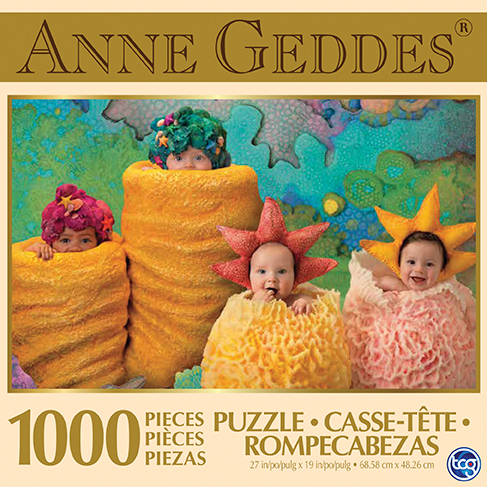 Geddes, whose photographs won her induction into the International Photography Hall of Fame, is globally celebrated for capturing childhood. Among her most acclaimed images are those of sleeping infants inside a flower petal and a smiling baby on a bed of flowers. The upcoming Geddes assortment from TCG Toys will include 300- and 1000-piece puzzles of her photographs. The 300-piece puzzles will feature extra-large pieces that are easy to identify and grip as well as a 300-piece poster-sized puzzle.
In addition, TCG Toys' puzzle offerings of noted artists include Abraham Hunter, Kevin Daniel, Troy Johnstone, John Lund, Stephanie D. Roeser, and Heronim Wysocki. TCG Toys also offers a line of puzzles inspired by the books of New York Times best-selling author Debbie Macomber.