King Features Syndicate, a unit of Hearst, expands its Brazilian licensing program with the appointment of Vertical Licensing Brazil.
Vertical Licensing will present fresh lines and categories of product for iconic characters, Popeye and Betty Boop, to fans across Brazil.
With this year's 90th anniversary celebration of Popeye and the upcoming 90th anniversary of Fleischer Studios' owned Betty Boop in 2020, Vertical Licensing will fuel its licensing programs for both characters with DTR partnerships, awareness campaigns, publishing programs, events, exhibitions, and new deals in untapped categories.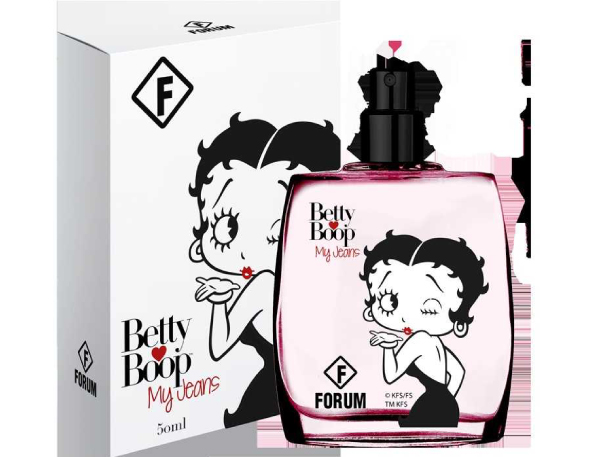 Vertical Licensing's recent roster of Betty Boop deals in Brazil includes a lingerie collection by Brazilian intimates retailer Loungerie, and a renewed contract with UP Import/ABR Art Bag for Betty Boop fashion bags, as well as a co-branded health-and-beauty collaboration with high-end fashion label Forum for Betty Boop perfume and nail polish. The fragrance, sold at specialty shops and Lojas Renner, is licensed by Passion Perfumes e Cosméticos. Clio will launch a Betty Boop backpack collection slated for year's end. Tilibra notebooks will also play a key role in Betty Boop's 2020 offering of back-to-school season essentials.
Events and product launches including a Popeye's 90th birthday celebration during the Museum of Image and Sound's comics exhibition, a children's themed event at shopping malls with licensee 2a1, children's multivitamin supplements by Brasterápica, a fast-fashion DTR apparel collection with Pernambucanas and the expansion of clothing programs with Riachuelo and Lojas Renner resulting in close to 1,000 doors at retail. Additionally, an exclusive e-commerce t-shirt assortment from Chico Rei, Tilibra notebooks and a Ludi / Imaginarium gift collection are also slated for this coming year.
Popeye is an active supporter of charitable causes and in 2019 and 2020, Popeye and his friends are serving as spokes characters in awareness campaigns for the Fundação do Câncer, a non-profit organization that acts in the prevention and control of cancer in Brazil.
"Vertical Licensing has done an outstanding job representing King Features' brands in Brazil," said Carla Silva, vice-president and general manager, global head of licensing for King Features. "They've uncovered and secured untapped categories in their region and have reached a new generation of Betty Boop and Popeye fans, strengthening our brand presence in the territory."