Pocket.watch announced the launch of a comprehensive licensing program based on Ryan's Mystery Playdate, the hit Nickelodeon show recently picked-up for a second season. This will be the second franchise that pocket.watch and Ryan ToysReview have launched since the Ryan's World launch in August 2018. Products will be hitting shelves right in time for the holidays.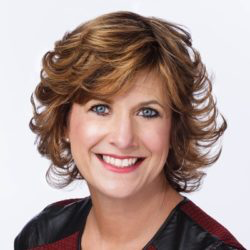 The Ryan's Mystery Playdate inaugural line will feature products ranging from toys to apparel, bridge the gap between screen time to and playtime, and focus on the unique elements of Ryan's Mystery Playdate. Fans and viewers will experience the joy of Challenges, Mystery Boxes, Mystery Splashers, Playdates with Ryan, and more— just like their favorite digital star, Ryan.
Pocket.watch is excited to bring all the fun and excitement of the show to life with the launch of the Ryan's Mystery Playdate licensing program," said Stone Newman, CRO, pocket.watch. "Ryan's World has undoubtably been a global success, and while we've yet to announce our retail strategy for Ryan's Mystery Playdate, we know that fans of the show will be excited to re-enact their favorite show through everyday play."
The initial roster of licensee partners features category leaders, including Accessory Innovations (accessories), Franco Manufacturing (home and bedding), Just Play (master toy), Komar (sleep), Mattel (games), Taste Beauty (personal care). Additional partners to be will also be announced in the future.
Additionally, pocket.watch announced the hiring of Gaye Dean as the new vice-president, retail sales at pocket.watch. As pocket.watch continues to expand its retail footprint, Dean will oversee retail strategy across pocket.watch franchises. Most recently, Dean served as the marketing director for licensing at Target. Earlier this year, Dean was honored as the Women in Toys' Wonder Woman Awards Retailer of the Year.
"It's impressive to see what pocket.watch has done within the past couple of years, from the launch of Ryan's World to bringing their original and creator IP to market," said Dean. "I'm excited to work alongside Stone and the team, utilizing my vast retail background and experience to further the companies mission to bring more of what kids and families love to where they are."